What is the meaning of NSV? NSV stands for Non Scale Victory. But then what is a Non Scale Victory?
A non scale victory (NSV) is something positive that happens during your weight loss journey that is off of the scale. We all tend to celebrate when the number on the scale goes down. And when the number goes up, we can start going down a negative rabbit hole. To avoid that, it's good to look at non scale victories that you may have had during your journey.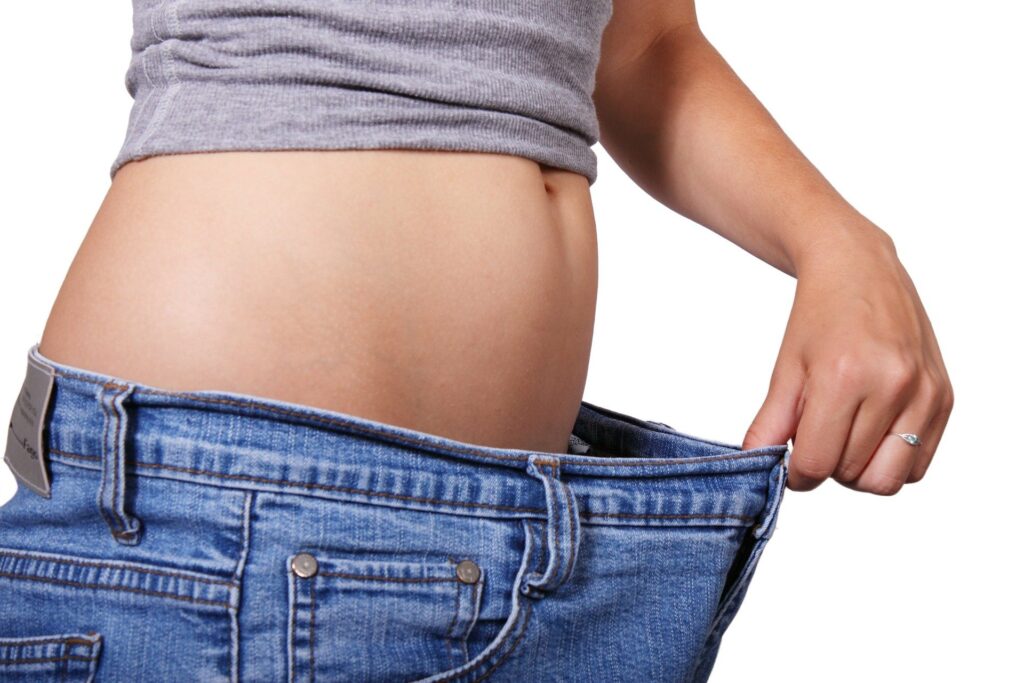 For instance, you may be able to fit into a pair of pants that you couldn't last year. You may be able to walk a mile now and couldn't even walk 1/4 mile previously. You also may have noticed that you've lost inches even though you didn't lose pounds on the scale this week. Those are non scale victories.
If your weight is up or the same the next time you weigh yourself and you're trying to lose weight, don't fall into negative self talk hole. Instead take a deep breath and start writing (or saying out loud) all the NSVs that happened that week or month. Focusing on NSVs can definitely help when it's the week of your menstrual cycle. That's a time when a lot of women tend to gain weight or lose very little.
Weight loss is a mental battle for most of us as much as it is a physical one. So this little trick helps to keep your mind positive and focus on achieving your weight loss goal.